Claire: Can I eat?
Bender: I don't know... give it a try...

(The Breakfast Club)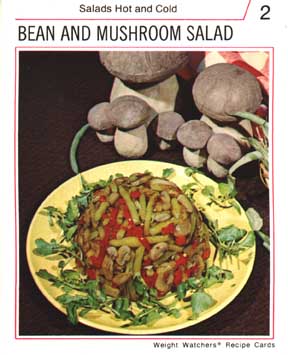 Yeah, so I'm back to trying Weight Watchers (again). I had a very successful effort the first time I tried several years ago (lost almost 50lbs), until I went back to my old habits and any "success" went out the window. I had a couple more unsuccessful attempts, and tried a few different ways to change my habits, but nothing has worked. But when I stared my ballooning weight in the face in September, I decided to give it one more go (with the intention of building new habits and awareness, and understanding that those must become permanent rather than temporary fixes I can slack off from once the weight comes off).
When I weighed in October 1, I was at 226.5 (apparently, morbidly obese for my 5'2" frame) and I am fairly confident that by my next weigh in Sunday I will have achieved my first goal of a 5% loss (215.2).
One thing I have been very intentional about this time around is experimenting with new recipes rather than relying on pre-packaged foods. Rather than relying on the recipes from the WW website, I have chosen to adapt recipes from popular recipe sharing sites & calculate the points values on my own using WW's recipe builder web tool. I plan to post the recipes for two of the tastier options I've concocted, pumpkin chili & cheese tortellini soup, so be on the lookout!
All this planning and cooking reminded me of a website some friends had shown me last year of absolutely horrific WW recipe cards from the 70's, and I thought I would share the joy of the disgusting foods with all of my readers. Rest assured, I am not partaking in any of these culinary disasters! I actually have a set of my mom's old Betty Crocker recipe cards that are equally tacky - I should really scan those in sometime...