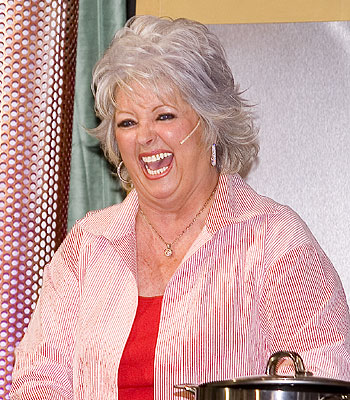 So, just in case there's any question, just because I'm watching what I eat doesn't mean I don't LOVE food. And I am trying hard to balance eating food that's good for me with food I adore. My boss gave me an autographed copy of a Paual Deen cookbook several weeks ago and, while I've only prepared the Gooey Butter Cake so far (DELICIOUS!), I do plan to put it to good use (perhaps experimenting with some adaptations of the butter & cream contents).
With this in mind, I want to call your attention to two announcements from today's
Arkansas Times
that make me very happy.
One concerns one of my favorite places on the planet, St. Louis Bread Company (Panera):
The first of at least four new outlets of Panera Bread, the national bakery-cafe chain, will open in early September in West Little Rock's Pleasant Ridge Town Center.
I can taste the lovely french-toast bagels now...
The other is an announcement of the new restaurant right here in my own building! Blasted place dared to open the same day I started Weight Watchers, and so far I've resisted... but I will have to venture in eventually:
Odell's Uptown has opened in the lobby of the Metropolitan Bank Building in the former home of Cheers on Broadway. Their slogan reads "Fresh from the South" and menu items like Mardi-dogs (andouille sausage corn dogs), a green tomato po' boy and homemade fruit cobbler seem to confirm at least the "South" part of that. Regular daily specials include fried chicken, turkey meat loaf, catfish and pork chops.
Their menu also lists sweet potato fries, corn bread (with a glass or bowl of buttermilk) and grilled squash medley... I love living in the South!