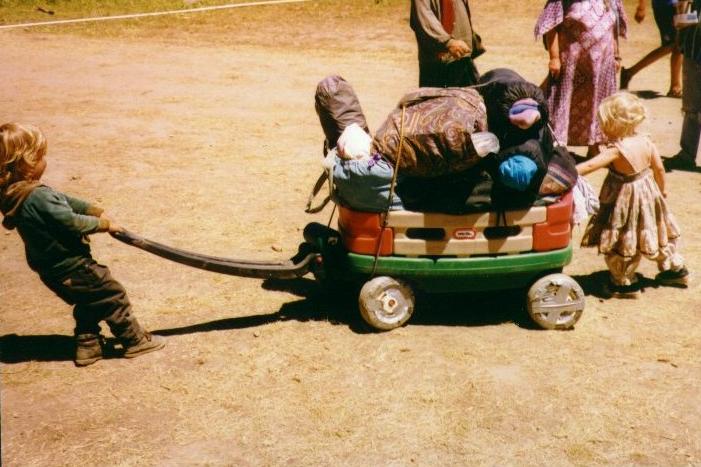 we're heading northwest!

the
national rainbow gathering
is in arkansas this year, and we want to join in the celebration! i even spoke to
guy and donna
about it last week, and guy's eyes lit up as he began to recall previous gatherings he had been a part of... so i think they're going to join us! being a corporate sell-out, i won't get to join in the entire celebration, but i will definately be making it up to
fallsville
for the fourth of july prayer for peace. we're thinking leave early tuesday afternoon, hike in, stay tuesday and wednesday nights and head back home thursday afternoon. if you're the free sort ~ you could head up now, as people are already gathering! see y'all there!